Every marketeer is faced with the question of how they should actually fill their social media channels or the company blog. "Storytelling in content marketing" is the buzzword of the hour, but what does that mean? Well, in principle we are dealing with old wine in new bottles here, because by the turn of the millennium many companies had already worked as editors or journalists and maintained printed customer magazines or customer journals. When the internet hype started and consulting companies prematurely declared anything printed to be a thing of the past (print is dead!), many companies dropped their corporate communications or shifted resources to the web/homepage without concrete plans to have platforms for future online communication. Social media and company blogs became a thing a few years later, and companies again began to remember one of their most important tasks: proactive communication with the outside world. After all, only if the customer gets to know a brand he can "like" it and actually "subscribe" to its stories.
In storytelling, you publish stories about your company and anything associated with your products. That's it. And there should be enough going on in your company so that you always have a great story to tell. Let's start with the obvious: you take part in numerous trade fairs and conferences throughout the year (or at least you did until 2020), and you surely organize customer events and workshops. Now you have to become a busy reporter, taking high-quality photos on site (please pay attention to individual copyright laws — I will be happy to advise you directly!), holding interviews with your colleagues maintaining the booth, and reporting on major events with suitable hashtags both live (Twitter, Facebook, Instagram) as well as in your company blog later on. Always remember: you have invested heavily in your trade fair appearances and events, but you only reach a tiny fraction of your potential customers on site. The moment you report globally online, you are theoretically able to reach everyone, on a worldwide scale and in real-time.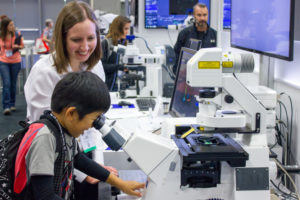 Another opportunity is to introduce employees and their work in your company. This makes your brand and your products more authentic, believable and tangible, and at the same time you can reuse these reports (slightly modified/expanded) in internal communication as well as for recruiting. Three birds with one stone! Find a product manager, a sales specialist or a skilled worker in production, and let them tell you their story in the context of a product or application, e.g. their contribution to a USP (Unique Selling Proposition), of course, without disclosing internal details.
The third possibility is the high art of storytelling, in which you turn a customer into an influencer and advocate for your company and your products. Find a suitable customer for whom a special application with one of your current products was made possible and let them tell you authentically. You can find suitable customer stories through your sales department, but social media influencers who already interact proactively with your company channels can also be suitable candidates.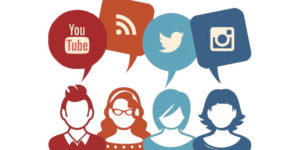 In general, good storytelling interests and captivates the reader. Carefully analyze news sites and successful general interest blogs and try to understand how good articles work. Support your articles with rich media and CTAs (Calls to Action) for lead generation, direct traffic to your websites and use a global communication strategy that always focuses on the CTA for lead generation. Try to tell a story on your product website in the best SEO (Search Engine Optimization) sense, and apply it to your campaigns, white papers and webinars.
Become the publisher of your own news feed, tell exciting, relevant stories, distribute them on a global scale and become your own greatest influencer!
______________________________________
From biologist to marketeer: Johannes Amon is a specialist in Marketing & Communications (Marcom) with 9+ years of experience in life science & medical/pharma/healthcare industries. His special competence lies within the evaluation, strategic build-up, administration, and continuous support of various online platforms. Content is King, Distribution is God!